My name is Paul Mercer. I live in the North West of England.
I have a general interest in most classic motorcycles although my favourites are mostly Japanese and from the 1970s & 1980s.
I was only eighteen years old when the Vetter Mystery Ship was introduced in 1980. At the time, I had a Honda 400 Four.
I remember reading about the Mystery Ship in some of the magazines around that time.
Moving on to 2012, I was doing some research into the Vetter Mystery Ship in order to feature it on one of my websites, KawasakiZ1.com. I purchased one of the original Mystery Ship sales brochures from Craig which he signed for me.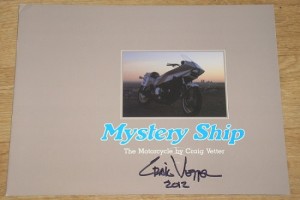 Craig was very obliging when I asked if I could use some of his photographs on my website. He asked me if I had ever seen the October 1980 issue of the American "Cycle" magazine which had featured a comparison of the Kawasaki engined Bimota KB1 and the Vetter Mystery Ship.
I told Craig that I did not get to read that particular magazine back then…
…and he was kind enough to give me a copy from his private collection which he signed on the front cover for me.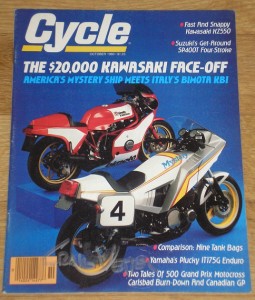 I suggested to Craig that we put together a website to tell the stories of the individual Mystery Ships… and that is how this website came into being.
… so please look out for more information soon.